Ben Affleck says he's "contemplating" the 'Batman' solo movie. Bro, it's cool, move on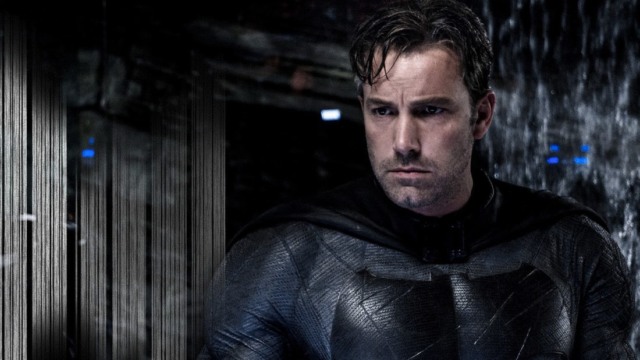 Poor fucking Ben Affleck. He's all "contemplating" The Batman. Like, dude, it's fine. BatFleck ain't your thing. Be free. We won't blame you. No need for all this deliberation and shit. I'd be exhausted too from starring in these Zack Snyder directed, critically panned, eternally burning dumpster fires.
Ben Affleck was one of the highlights of last year's Batman v Superman: Dawn of Justice as the Dark Knight, with fans looking forward to the actor starring in and directing The Batman. However, Affleck stepped down as director in favor of War of the Planet of the Apes' Matt Reeves, and now there's concern he may depart the film altogether.

Ahead of the domestic release of Justice League this week, Affleck is still considering if he wants to remain as Batman in the DC Extended Universe.

Affleck told USA Today that a role in Reeves' Batman film is "something I'm contemplating." He added, "You don't do it forever, so I want to find a graceful and cool way to segue out of it."

During Warner Bros.' Hall H presentation at Comic-Con International in San Diego, Affleck denied rumors that he was exiting The Batman and the DCEU. "With Matt Reeves doing it, I would be an ape, never mind Batman," he told the audience, referring to the director's work on Fox's Planet of the Apes franchise. "I'm really blown away and excited. It's a great time in the DC Universe."

Affleck will next portray the Dark Knight in Warner Bros. 's Justice League, which hits theaters on November 17, 2017. The upcoming Batman movie does not have an official release date at this time, although a 2019 release seems likely.