'John Wick' creator adapting 'Hitman' games into Hulu TV series. Perfect combo is perfect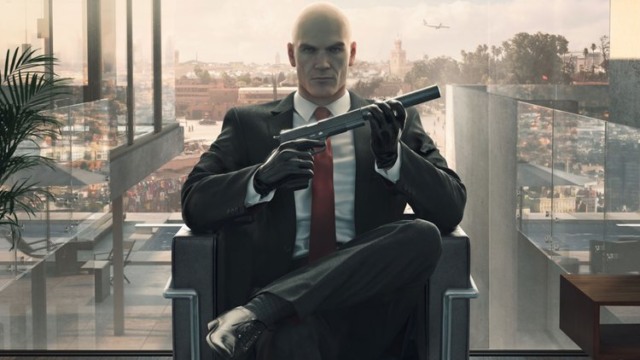 The motherfuckin' creator of John Wick is adapting the Hitman franchise for Hulu. As far as pairings between talent and content go, this is pretty fucking perfect.
Deadline is reporting that Derek Kolstad, the screenwriter who created John Wick and his world of clandestine assassin culture, will write the pilot for a TV series based on the Hitman video games. Kolstad will also executive produce the show, which is in the works as a partnership between Hulu and Fox's Fox 21 television production division. Deadline notes it's being seen as a potential "flagship" series for Hulu.
Hitman debuted in 2000, and its main character—the bald, stoic murder machine known as Agent 47—has starred in seven more sequels and spinoffs since then. The success of the latest game, released last year as just Hitman, has made the series more popular than ever. Of course, this TV show won't be the first time Hollywood has tried to pull Agent 47 outside the world of video games. His barcode tattoo and glimmering pate made it into not one but two terrible movies, the first starring Timothy Olyphant and the second Rupert Friend. Only time will tell if Hulu's Hitman can fare any better, but unless Kolstad can capture the brilliant deadpan comedy of infiltrating an Italian villa dressed as a drummer and banging out a killer drum solo to save your cover, it'll be missing some of the irreverent heart that makes the games so endearing.