'Star Wars' Live-Action TV series confirmed, coming to Disney streaming service. God bless torrents, right?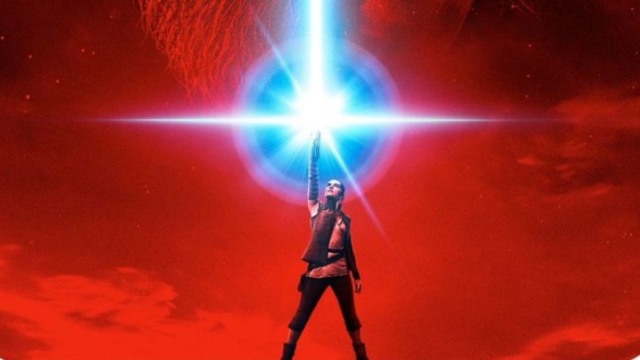 Star Wars live-action TV series coming to Disney's streaming service. And this, friends, is why the lord created torrenting.
Disney and Lucasfilm are moving forward with a live-action Star Wars TV series that will be released on the upcoming Disney-owned streaming service. According to Variety, the streaming service is expected to kick-off in late-2019, though a launch date for the Star Wars show has yet to be revealed.

Disney's Bob Iger also announced that there are series in the works based on Pixar's Monsters Inc., the Disney Channel's High School Musical franchise and an original series from Marvel.

The news comes just as it was revealed Rian Johnson will be creatively overseeing a new trilogy of Star Wars films — the first of which, he will write and direct. "We all loved working with Rian on 'The Last Jedi,'" Kathleen Kennedy, president of Lucasfilm, said in a statement. "He's a creative force, and watching him craft 'The Last Jedi' from start to finish was one of the great joys of my career. Rian will do amazing things with the blank canvas of this new trilogy."

Opening Dec. 15, Star Wars: The Last Jedi features returning cast members Mark Hamill as Luke Skywalker, Carrie Fisher as General Leia Organa, Adam Driver as Kylo Ren, Daisy Ridley as Rey, John Boyega as Finn, Oscar Isaac as Poe Dameron, Lupita Nyong'o as Maz Kanata, Domhnall Gleeson as General Hux, Anthony Daniels as C-3PO, Gwendoline Christie as Captain Phasma and Andy Serkis as Supreme Leader Snoke, joined by franchise newcomers Kelly Marie Tran as Rose, Benicio del Toro as "DJ" and Laura Dern as Vice Admiral Amilyn Holdo.