Monday Morning Commute: Perpetual Fatigue Machine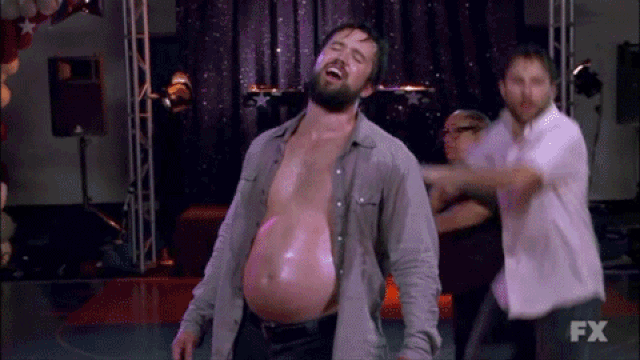 …and a fucking hearty salutation to everyone! As I predicted last week, it seems that Tuesday Evenings are the new Monday Morning this semester. I'm going to level with you folks, I'm fucking tired these days. My malignant malaise is equal parts Being In The Teeth of the Semester, Chemical Imbalance, and an Ever Increasing Lack of Sunlight.
Why, just mustering up this column begs a good amount out of me.
You know, after a ten hour work day.
You know, after going to the gym.
You know, after unpacking my bags.
You know, after walking the dog.
So on, and so forth.
But, I'm here. Hopefully, you are too. This is Monday Morning Commute. On a Tuesday Evening. Within these walls, I'm going to tell you what's getting me through the week.
What I'm watching.
What I'm playing.
Et cetera.
I hope you'll join me in the comments section with your own happenings.
—-
I'm really, really loving Wolfenstein II.
It's far more loose than the original.
As well, the creators seem comfortable taking some narrative chances.
—-
Stranger Things' second season really isn't that good.
I'm only halfway through, and I feel like it's just going nowhere.
Spinning its wheels, while resting on the laurels of its first season.
—-
I got everything I needed out of Thor: Ragnarok.
It's remarkable how low the ceiling is for superhero movies these days.
Like, I really enjoyed it.
But I've forgotten it already.
—-
One of the things I miss, due to the semester, is reading.
Like, reading for the sake of reading.
Need to bang out some books this Winter break.
—-
With a bit of the old depression has come, well, unhealthy eating habits.
Sam's away, the nights are dark, and I'm getting a fucking calzone tonight.
Whatever, bitches!
—-
Ya'll know that Three Billboards opens this week?
It's the new film by the director of the criminally underappreciated
Seven Psychopaths.
I need to see it as soon as possible.
—-
Hoping to watch more of Mr. Robot's third season this week.
I've only watched one, but it had me wanting to watch more.
Like, that's the fucking goal, right? Of a good show?
Maybe. Sometimes. None the less.
—-
That's me, friends. What are you enjoying this week?