Ben Affleck not starring in 'The Batman' according to a new report. Round and round we friggin' go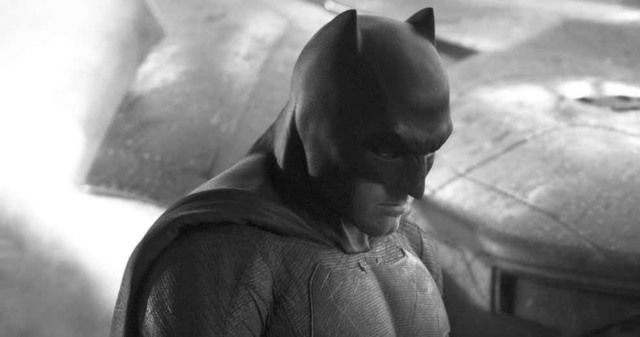 Can we, just, like shit or get off the fucking Bat-Toilet at this point? Holy shit. Ben Affleck is yet again questionable to play Batman in his solo movie. This time the EchoChamber is reverberating about the possibility thanks to a report from the Hollywood Reporter.
Despite repeated insistence by Ben Affleck that he plans to continue in the role of the Dark Knight, rumors that he's looking to leave the DC Extended Universe simply refuse to die. Although we can lay at least some of the blame at the feet of his brother Casey Affleck, who was only kidding, the newest doubts about the actors involvement in The Batman originate elsewhere.

In its story this morning about Warner Bros.' apparent hopes to attract Leonardo DiCaprio to its Joker origin movie, The Hollywood Reporter cites unnamed sources as saying Affleck won't star in director Matt Reeves' Batman film.

If that sounds a little familiar, it may because of a month-old interview with Reeves that surfaced last week following news of Warner Bros.' plans to develop films outside of the DCEU featuring different actors in iconic DC roles. The director's characterization of The Batman as "not part of the extended universe" was apparently misconstrued, leading Reeves to clarify that his film is "of course" part of the DCEU.e

THR published a report in July, on the eve of Warner Bros.' presentation at Comic-Con International in San Diego, that the studio was developing a plan to transition from Affleck to another actor in the role of Batman. Affleck dismissed the rumor(if only temporarily) the next day in Hall H when he announced, "Let me be very clear, I am the luckiest guy in the world, Batman is the coolest fucking part in any universe."

He'll reprise his role as Bruce Wayne in November in Justice League. A release date for The Batman hasn't been announced.