Rumor: Daniel Craig signed on for *two* more 'Bond' movies. This can be explained with the dollar bill emoji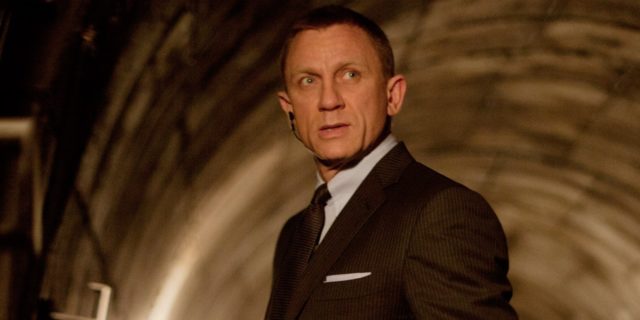 Daniel Craig previously swore he would rather die than play James Bond again. Now, rumors have him signing on for two more Bond movies. He must have uh, must have had a serious ($$$$$) change of heart (bank account).
So far, Daniel Craig has starred in four films as the iconic servant of crown and country James Bond. But despite suggesting soon after the release of Spectre that the movie could be his last as Bond, the actor has never quite closed the door on returning to the role.

Now, according to British tabloid newspaper The Sun, Craig is on the verge of signing on to star as 007 for two more movies.

This would take the actor's tally in the role to six films, just one short of the seven (or should that be 007?) racked up by both Sean Connery and Roger Moore.

This news will probably not come as a great surprise to the character's many fans — franchise producer Barbara Broccoli has long expressed the view that Daniel Craig is her 'First Choice' to play Bond, and there have been reports that Craig would remain in the role for a couple of months now.

Still, the actor's presence should provide a strong sense of stability for the next two films, which will hit the big screen at a time of great upheaval for the country his character serves.

The still-untitled 25th Bond film is currently set to be released in 2019, the very year Britain is due to leave the European Union, although according to the Sun, discussions around the film's plot are currently centring on a possible remake of 1969's On Her Majesty's Secret Service.