Ron Howard directing 'Han Solo' movie, so here's to bland ass boring movies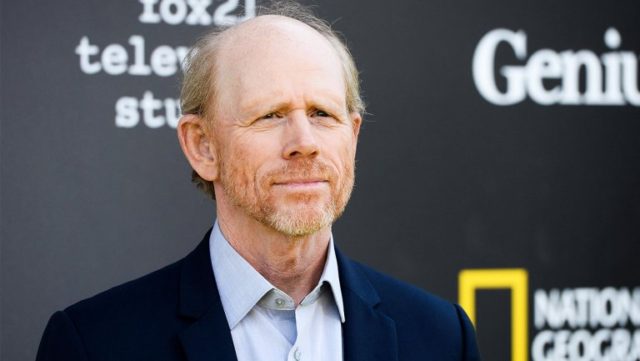 Ron Howard is officially taking over directing duties for the Han Solo movie. And, man. Talk about pivoting from two interesting filmmakers to the most middle-of-the-road, inoffensive, boring-ass choice. The first two post-Lucas Star Wars offerings have een a shameless remake of the original movie, and a heavily reshot movie that cleaved far away from its director's vision. I'm fearful Lucasfilm is straight-up afraid or unwilling to offer anything remotely fresh in a galaxy far, far away.
Disney and Lucasfilm have already found a replacement director in the wake of Phil Lord and Chris Miller's departure from the Han Solo Star Wars anthology film: Academy Award winner Ron Howard.

According to The Hollywood Reporter, Howard has been named the new pilot of the Han Solo flick, after reports suggested he was the clear frontrunner earlier this week. Sources tell the site Howard will meet with the cast to "soothe a rattled set and will pore over a rough edit to see what the project has and still needs." The film reportedly had three and a half weeks left of shooting, and five weeks of reshoots in the works.

StarWars.com confirmed THR's report, and included the following statement from Lucasfilm president Kathleen Kennedy in a post: "At Lucasfilm, we believe the highest goal of each film is to delight, carrying forward the spirit of the saga that George Lucas began forty years ago…With that in mind, we're thrilled to announce that Ron Howard will step in to direct the untitled Han Solo film. We have a wonderful script, an incredible cast and crew, and the absolute commitment to make a great movie. Filming will resume the 10th of July."

Having started out in showbiz as a child star on The Andy Griffith Show, Howard went on to star in the cult '70s flick American Graffiti, which was directed by a young pre-Star Wars George Lucas. After a long stint on TV's Happy Days, Howard made his foray into directing, working on comedy films like Night Shift and Gung Ho. Eventually, Howard delved into genre films, tackling epics such as Apollo 13 and the Academy Award-winning A Beautiful Mind. Most recently, he helmed his Da Vinci Code and Angels & Demons follow-up film, the Tom Hanks-led Inferno. Interestingly, Howard was approached by Lucas to direct 1999's Star Wars prequel The Phantom Menace.

Regarding Lord and Miller's departure from the project, Lucasfilm president Kathleen Kennedy had said, "Phil Lord and Christopher Miller are talented filmmakers who have assembled an incredible cast and crew, but it's become clear that we had different creative visions on this film, and we've decided to part ways. A new director will be announced soon." The director has now been confirmed to be Howard.

"Unfortunately, our vision and process weren't aligned with our partners on this project. We normally aren't fans of the phrase 'creative differences' but for once this cliché is true. We are really proud of the amazing and world-class work of our cast and crew," explained former directors Phil Lord and Christopher Miller.