Fox sets release dates for 'Deadpool 2', 'X-Men: Phoenix', and 'New Mutants'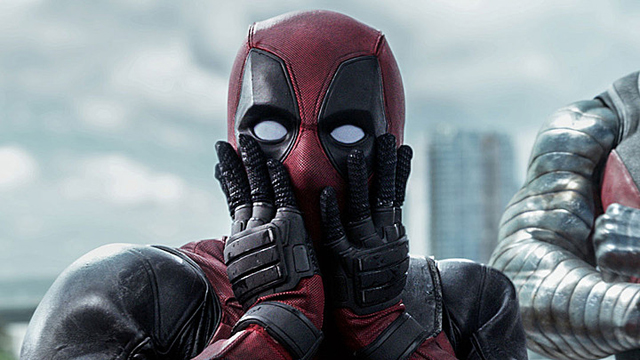 Fox has released the, uh, release dates for its next slate of Mutant Movies! Most salient to my interests (salient? appropriate here? idfk, idfc?) is Deadpool 2's date. June 1st, 2018.
According to BoxOfficePro, the studio has set aside April 13, 2018, for director Josh Boone's "New Mutants," June 1, 2018, for director David Leitch's "Deadpool" sequel, and Nov. 2, 2018, for what was formerly referred to alternately as "X-Men: Phoenix" and "X-Men: Supernova" but is apparently now being called "X-Men: Dark Phoenix."

There are a couple of significant tidbits to unpack: First, that the "Deadpool" sequel is being shifted from the February window of its hit 2016 predecessor to July, prime tentpole territory; and second, that Fox is finished playing coy about the plot of the next X-Men film, which has been widely believed to be producer Simon Kinberg's chance at a do-over when it comes to an adaptation of the "Dark Phoenix Saga."

Those dates directly pit "New Mutants" against an unannounced film in the Universal Monsters franchise, and "Dark Phoenix" against Disney's live-action "Mulan" and an unannounced Paramount Pictures event release. "Deadpool 2" is sandwiched between the Han Solo "Star Wars" anthology film and the "Transformers" Bumblebee spinoff.

It's a packed calendar not only for big-budget releases but also for superhero films, with Marvel's "Black Panther" landing in "Deadpool's" territory on Feb. 16, 2018, followed May 4 by "Avengers: Infinity War," July 6 by "Ant-Man and the Wasp," Oct. 5 by Sony's "Venom" and Dec. 21 by the animated Spider-Man movie featuring Miles Morales and Warner Bros.' "Aquaman." And those are only the ones we know of.