Rumor: Obi-Wan Kenobi movie being announced at Star Wars Celebration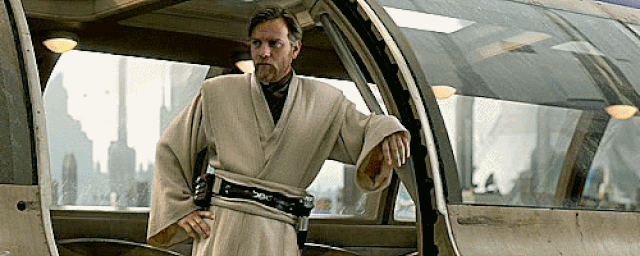 The hot rumor on the Star Wars info-web? There's an Obi-Wan Kenobi movie announcement coming at Star Wars Celebration. Please, please, please be true. As much as I want the Star Wars mythos to spread out into unmilled terrain, I'm also a mark for Old Ben.
In a rundown of recent rumors, conjecture, and behind-the-scenes scuttlebut, the site claims that the film could be announced as early as Star Wars Celebration.

They claim that Rogue One director Gareth Edwards, who has expressed an interest in doing such a film in the past, is likely in line to direct it after he takes a break (doing Godzilla and a Star Wars movie back to back will take something out of you), with a different crew of writers and producers than the ones he worked with on Rogue One.

The film would purportedly be set between Revenge of the Sith and A New Hope, allowing McGregor to fill in some of the gaps of what Obi-Wan did in the time between when he was one of the last surviving Jedi and when he was a hermit hanging out on Tatooine.

The site's source claims that there were materials "produced in conjunction" with Celebration in Orlando that suggest an Obi-Wan project could be announced.

There had been rumors that the character would not get a solo movie until after Episode IX, as Disney might not "be done with him" in the Skywalker Saga films, but he's been appearing on Star Wars: Rebels this season so it's hard to know whether those two ideas are contradictory.

For his part, McGregor has frequently said that he'd be up for it if the script were right and Disney was interested in having him. He had an extremely brief voice cameo in Star Wars: The Force Awakens.