Official: Matt Reeves Is Directing 'The Batman'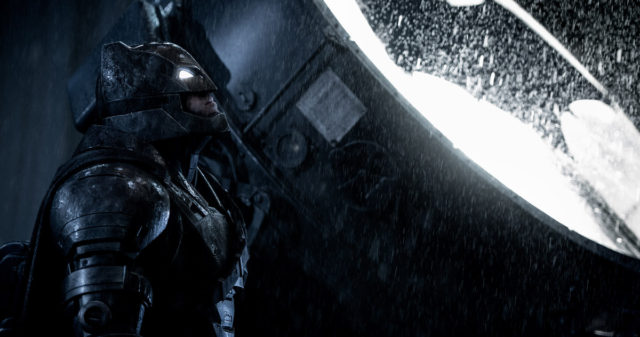 Matt Reeves' on-again off-again relationship with The Batman is officially on. Again. But. Like. Who fucking cares at this point? (I know, I know. Lots of people. Just not me. Okay?)
Less than a week after it appeared negotiations had broken down, Warner Bros. has announced Matt Reeves will indeed direct "The Batman," replacing Ben Affleck behind the camera.

"We are thrilled to have Matt Reeves taking the helm of Batman, the crown jewel of our DC slate," Toby Emmerich, president of Warner Bros. Pictures Group, said in a statement. "Matt's deep roots in genre films and his evolution into an emotional world-building director make him the perfect filmmaker to guide the Dark Knight through this next journey."

The announcement, released this afternoon, also confirms the film's title as "The Batman." Affleck seemingly revealed the name of the movie in October, only to almost immediately walk that back.

Affleck, who co-wrote the first draft with DC Entertainment President and CCO Geoff Johns, signaled for months that he wasn't going to rush into production — "There's not enough money in the world to make a mediocre version of Batman worth it," he said in December — even as Warner Bros. marched forward, even staking out a 2018 release date. He ultimately announced in late January that he'd exited the project as director, explaining, "Performing this role demands focus, passion and the very best performance I can give. It has become clear that I cannot do both jobs to the level they require." Although he's not mentioned in today's announcement, Affleck presumably remains as co-writer, producer and star.