Microsoft Revealing Its Xbox Project Scorpio On June 11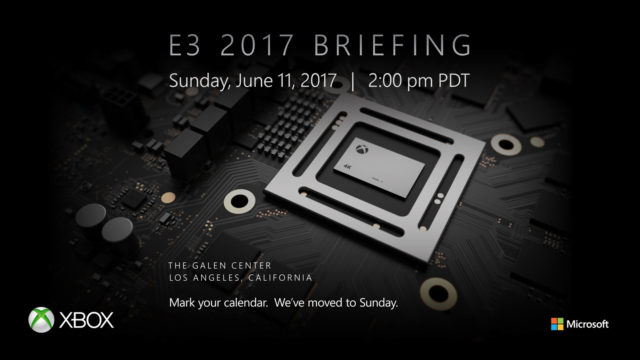 As someone who buys every new console, and is the contradiction of being both a console gamer and a graphics whore, I'm sweating this news.
If you're an Xbox fan who's been anxiously awaiting more news on Microsoft's Project Scorpio ever since it was unveiled at E3 last year, you now know exactly when you'll get the full scoop. Microsoft has revealed that its customary E3 briefing will take place on June 11th at 5PM Eastern, and the teaser graphic makes it patently clear that the 4K-capable Scorpio will be the center of attention. There are no fresh clues, to no one's surprise, but it's safe to say this is a big deal when the Redmond crew is shaking up its usual E3 schedule to garner maximum attention. One thing's for sure: we'll be there to give you our first-hand impressions.