'Pacific Rim 2' News: Charlie Day Confirms Return Of Newt Geiszler and Hermann Gottlieb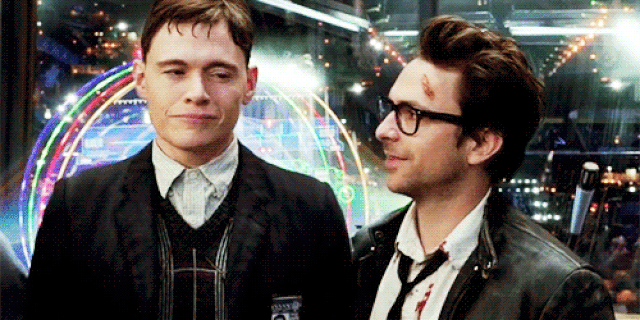 Good news, folks! The dickhead madcap scientists from the original Pacific Rim shall be making a return in the sequel. Which seems pretty clutch, because the duo were definitely a favorite for fans of the original flick.
Newt Geiszler and Hermann Gottlieb
Though "Pacific Rim: Uprising" has been filming since November, it hasn't been entirely clear which characters from the original film will return in the sequel. However, in an interview with Collider, Charlie Day confirmed that his character Newt Geiszler and Burn Gorman's Hermann Gottlieb will indeed be back.

The "It's Always Sunny in Philadelphia" star dropped the news during an interview for his latest film "Fist Fight." While confirming the return of Geiszler and Gottlieb, Day described their returns as a way of "tethering things to the world of the first movie." The actor also stressed that Geiszler has received some new clothes and that he "looks really good."

Day also briefly talked about coming back for the sequel, as well as what it's like to work with the new cast. According to Day, he's excited about the younger cast of characters."I think with [John] Boyega and the rest of the young cast that the studio filled out, it's going to be interesting to follow this new young group of people," he shared.

Rinko Kikuchi has been confirmed to return as Mako Mori. However, Charlie Hunnam, who starred in the first film, confirmed he wouldn't be able to return for the forthcoming sequel due to scheduling conflicts. The franchise's newcomers include "Star Wars: The Force Awakens'" John Boyega, "Suicide Squad" star Scott Eastwood and Cailee Spaeny.

"Pacific Rim: Uprising" is directed by Steven DeKnight, the man behind season one of "Daredevil" on Netflix. It is scheduled to hit theaters on February 23, 2018.