John Boyega Reveals 'Pacific Rim: Uprising' Image Featuring Gipsy Danger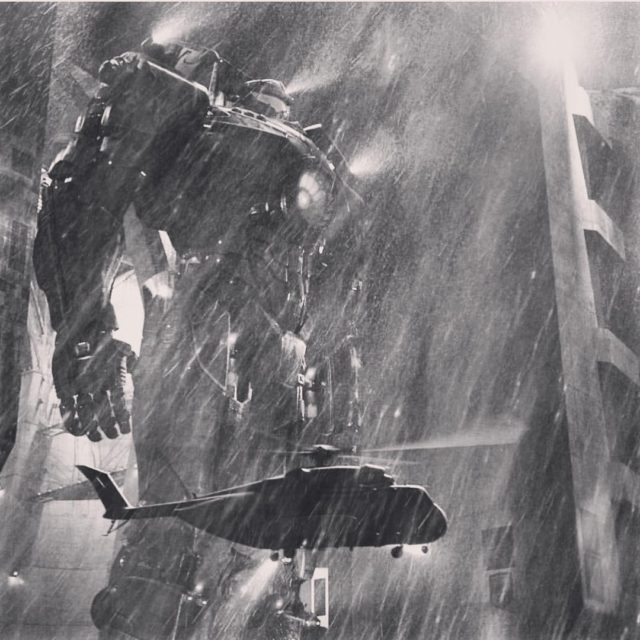 Gipsy Danger is back! Somehow! If John Boyega's image on Instagram is to be believed! Or! At least! Interpreted in that manner!
Gipsy Danger returns in a new black-and-white image shared by "Pacific Rim: Uprising" star John Boyega.

The giant mecha, or Jaeger, was piloted in Guillermo del Toro's 2013 original by first brothers Raleigh and Yancy Becket, played by Charlie Hunnam and Diego Klattenhoff, and then Raleigh and Mako Mori (Rinko Kikuchi). Seemingly destroyed at the end of the first film, Gipsy Danger is the first Jaeger to be confirmed for the planned 2018 sequel.