Monday Morning Commute: The Next Four To Eight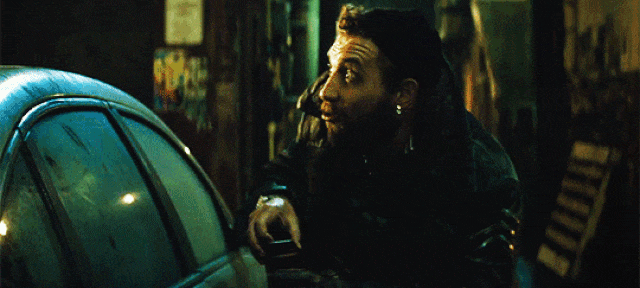 I'm fucking tired, man. Like — way tired. Like — eyelids half closed. But here I am! But here we are. This is Monday Morning Commute. The column where I share with you fellow rotting meat-sacks what I'm looking forward to each week. Furthermore, additionally, I then, with all my audacity, ask you to share what *you* anticipating across the next seven.
So! Without further ado, without further verbosity, without further self-indulgent blathering, let's do this!
—-
Lamenting:
My wife is away.
—-
Unexpectedly Buying:
Resident Evil 7
—-
Not Finishing:
Rick and Morty. I don't want to be out of episodes! Only have one left.
—-
Reading:
The Foundation. Asimov was right.
—-
Anticipating:
New podcast, "The Intercepted." Couple of heroes, Greenwald and Scahill are behind it.
—-
Listening:
Migos – T-Shirt
—-
Starting:
Teaching my Spring semester, tomorrow.
—-
Missing:
Football. Only one game of the entire season left.
—-
Officially Losing:
All of my fantasy football leagues. The regular league. The playoff bracket. The reverse pick'em. Eh, fuck it.
—-
Sweating:
John Wick: Chapter 2. So goddamn close.
—-
Feeling:
Tired
—-
Eating:
Pizza. Four days straight. With the wife away, the malaise thick, the lack of mutual accountability present, I'm being fat.
—-
Attending:
Beyond Wrestling on Saturday. Indie wrestling! Right in my backyard! Well, not literal backyard.
—-
That's it for me, omega-comrades. What are you up to this week?