OMEGA-CAST #20: Doctor Strange's Socratic Flatulence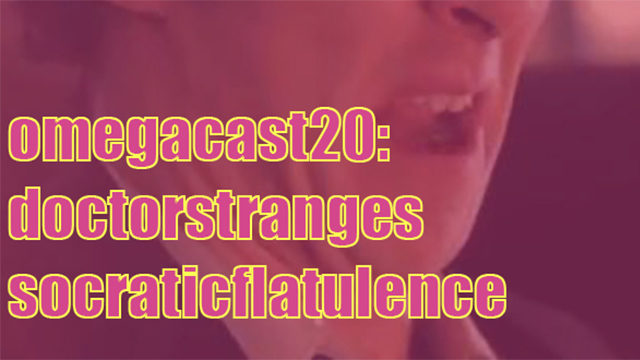 The latest descent into adolescent sophistry, scatalogical humor, and irredeemable buffoonery is upon you, folks. Gnash your teeth at The God That Forgot You and curse It for allowing us to continue our podcast.
This latest iteration covers a typical gamut of garbage.
Feauring such topics as "Eating only broccoli that women have farted on" and "Hipster Or Homeless? should be a game show."
If that hasn't sent you away, we also mock both Liberals and Trumpers, have half-hearted conversations about Doctor Strange and Arrival, and psychoanalyze Bateman's childhood pants-shitting and subsequent life-long catastrophic psychological trauma.
We hope you'll join us!
Podcast: Play in new window | Download
Subscribe: Apple Podcasts | RSS
Also available on SoundCloud and stitcher. Subscribe, like, review! We beg you.