DC Comics TV Series Create $1 Billion A Year In Revenue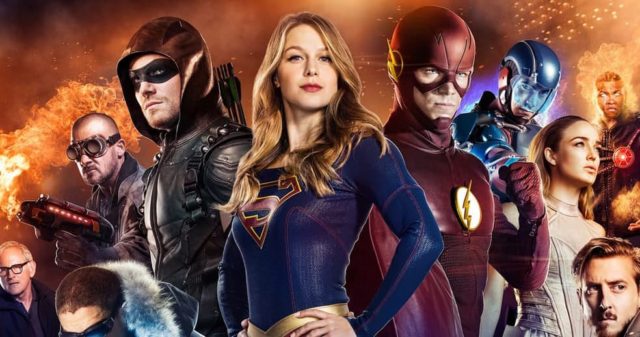 Woah. So. Apparently, DC Comics TV series revenue tops $1 fucking billion a year. Holy taint. Which explains why DC keeps churning out them TV series. And, supposedly, they're good. Not doubting it, just never seen them.
If you were somehow puzzled by the proliferation of television series based on DC Comics characters, you need only to follow the cash to discover why. Unsurprisingly, they're a big moneymaker for parent company Time Warner.

In an earnings conference call on Wednesday, Time Warner CEO Jeff Bewkes revealed the DC TV series generate a combined $1 billion in revenue annually for the media giant. According to The Hollywood Reporter, he also singled out the success of DC's "Rebirth" initiative, a linewide publishing relaunch that restored many of the elements absent from the DC Universe since the 2011 debut of The New 52.

Bewkes said there are an unprecedented 10 DC-based series on the air this season, which would of course include The CW's "Arrow," "The Flash," "DC's Legend of Tomorrow," "Supergirl" and "iZombie," Fox's "Gotham" and "Lucifer," and AMC "Preacher." "Powerless," set to debut at midseason on NBC, brings the tally to nine, which presumably means he's also referencing the animated "Teen Titans Go!" or "Krypton," which has been ordered to pilot by Syfy.

There's also the animated web series "Vixen" and "DC Super Hero Girls," and the announced "Freedom Fighters: The Ray," but those would make Bewkes' count way off. However that ultimately adds up, it means a lot of TV shows based on DC comics, with still more in development, including "Black Lightning," a "Static Shock" digital series, and "Scalped."

Bewkes also didn't specify how that $1 billion figure breaks down, but we should consider not only licensing fees, international broadcast rights, Blu-ray and DVD sales, and, in many cases, advertising revenue (Time Warner owns Cartoon Network and co-owns The CW) but also merchandising — because, heck, even "Preacher" has inspired action figures and T-shirts.