'Justice League' Photo: Wonder Woman stands in the Fire and the Flame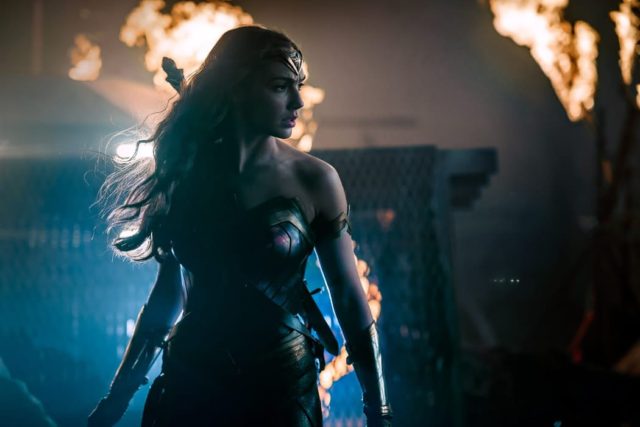 Today, Zack Snyder dropped a new image of Wonder Woman in commemoration of the character's 75th birthday.
Gadot, who debuted as the Amazon princess in "Batman v Superman: Dawn of Justice," will reprise her role in 2017, first in "Wonder Woman" and then in the ensemble "Justice League."

An origin story, "Wonder Woman" follows Diana, who's raised on Themyscira and trained as an unconquerable warrior. When American pilot Steve Trevor crashes on the sheltered island and tells her about World War I, Diana leaves her home to try to stop the global conflict. In "Justice League," she joins Batman to assemble a team of superheroes to face the threat of Steppenwolf and his Parademons.

Opening June 2, 2017, "Wonder Woman" also stars Chris Pine, Connie Nielsen, Robin Wright, Lucy Davis, Danny Huston, Elena Anaya, Saïd Taghmaoui, Ewen Bremner, Lisa Loven Kongsli and David Thewlis. It's followed Nov. 17, 2017, by "Justice League," featuring Ben Affleck, Henry Cavill, Gal Gadot, Ezra Miller, Jason Momoa, Ray Fisher, Amy Adams, Jeremy Irons, Jesse Eisenberg, J.K. Simmons, Willem Defoe and Amber Heard.