Obviously: 'Jurassic World' confirmed as planned trilogy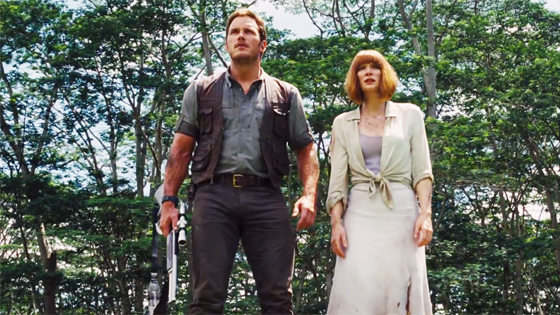 Obvious news is obvious. But, uh, here, enjoy it, those of you silly enough to like Jurassic World. Seriously though, who knows, maybe the sequel will be better. Jurassic World was in development hell forever, and one can hope that's what led to such a horrid, mutant script.
"Jurassic World" earned a staggering  $1.67 billion worldwide to become the fourth-highest grossing film 0f all time, so it was no surprise that Universal Pictures was quick to order a sequel. However, director Juan Antonio Bayona has confirmed the plan for the franchise doesn't end there.

Speaking with LRM, Bayona said "Jurassic World" director, and sequel co-writer, Colin Trevorrow has envisioned a trilogy.

"We're writing the second chapter, and it's very interesting where he's leading the story," said Bayona, who directed "The Orphanage" and the upcoming "A Monster Calls." "I grew up watching Steven Spielberg movies, and I love those movies and the legacy, so it's a question of being truthful to the legacy and at the same time, bringing new stuff that people will appreciate. We are still six months ahead of shooting, and so far, so good. It's very exciting right now."

Set 22 years after the events of Spielberg's "Jurassic Park," "Jurassic World" is set on Isla Nublar, where a theme park with cloned dinosaurs has operated for a decade. When the genetically created dinosaur Indominus rex breaks loose, the park is thrown into chaos.

Written by Trevorrow and Derek Connolly, the sequel to "Jurassic World" will feature returning stars Chris Pratt and Bryce Dallas Howard. It's targeted for release on June 22, 2018.