Geoff Johns is now officially President of DC Entertainment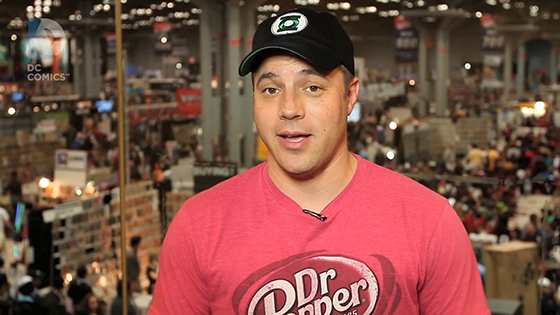 You know, I generally don't like Geoff Johns. Find the dude hackneyed. But, that said, I really enjoyed all of the DCU's showings this past weekend at SDCC. So, yeah, I'm going to go ahead and be excited about the news that he's officially the President of DC Entertainment. Dude has helped them turn a corner. Hopefully.
Confirming an earlier report from Bleeding Cool, it's been announced that Geoff Johnsis now President & Chief Creative Officer of DC Entertainment. In addition to his new role as President, Johns will continue to guide film and television adaptations ofWarner Bros.' DC Comics-based intellectual property as CCO. Johns will answer to Diane Nelson, President of DC Entertainment, President of Warner Bros. Consumer Products and President and Chief Content Officer of Warner Bros. Interactive Entertainment.

According the The Hollywood Reporter, Johns was given the new title in May, when he was promoted to head of DC Films with Jon Berg. The promotion was reportedly a reaction to the lukewarm response of "Batman v Superman: Dawn of Justice."

In addition to serving as DC Entertainment President & Chief Creative Officer and writing comics for the publisher, Johns contributed to the "Wonder Woman" script, and is currently writing the Ben Affleck "Batman" movie.

CBR has independently confirmed Johns' new position as President & Chief Creative Officer at DC Entertainment.