New seasons of 'Jessica Jones', 'Daredevil' and 'Punisher' not dropping until 2018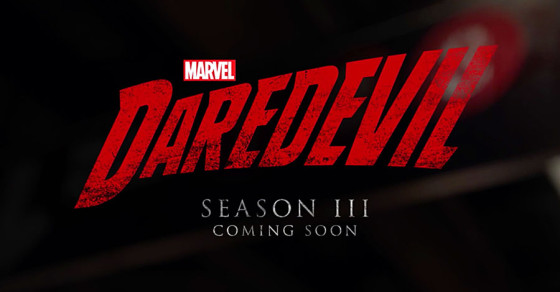 Going to have to wait a long time for that follow-up to Jessica Jones and Daredevil and the premiere of Punisher. 2018, to be exact. Makes sense though, what, with Defenders coming next year. And the series ostensibly starring all of those…stars.
"Luke Cage" may be just around the corner, but fans of Marvel's Netflix television shows may have to wait just a little bit longer for new seasons of "Jessica Jones" and "Daredevil," as well as the premiere season of "Punisher." At the TCA press tour, Chief Content Officer Ted Sarandos revealed the Marvel Television shows wouldn't arrive on Netflix until at least 2018.

In addition to reaffirming "Luke Cage's" September release date, Sarandos confirmed that "Iron Fist" and "Defenders" will both debut in 2017; to date, Netflix has released only two original Marvel series per year, and it seems "Iron Fist" and "Defenders" will keep that tradition.

=first season won't arrive until 2018 at the earliest; it is unclear at this time if Netflix will break tradition and air three shows that year. However, Krysten Ritter — who plays the titular Jessica Jones — has previously said that her show will film back-to-back with "Defenders," which makes it seem likely that "Jessica Jones" Season 2 will land a 2018 spot.