Del Toro is once again teaming up with Perlman for animated 'Trollhunters'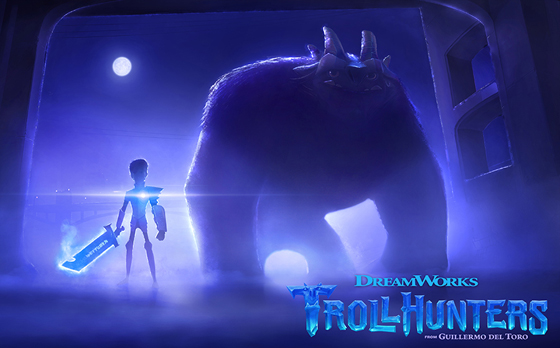 Del Toro and Perlman gave us the couple of Hellboy movies and Pacific Rim. Now they're once again proving they're…artistically drift compatible #lamejoke.
As reported by Deadline, Guillermo del Toro revealed the trio of actors that will head up the voice cast of "Trollhunters." As del Toro stated at the Annecy Animation Festival in France, Ron Perlman, Kelsey Grammer and Anton Yelchin will all lend their voices to the Netflix animated series.

Perlman, who previously collaborated with del Toro in the two "Hellboy" feature films, will voice "Trollhunters'" villain Bular. Yelchin will voice the series' hero, Jim, who lives in the fictional suburb of Arcadia. Grammer will voice Blinky, Jim's troll ally. The story kicks off when Jim finds a mystical amulet and he and his friends discover that a war between good and bad trolls is being waged underneath their town.

"Trollhunters" was created and will be executive produced by Guillermo del Toro and DreamWorks Animation. Described as a "family event series" that will see two "fantastical worlds" collide, the Netflix animated series will premiere in December 2016.