'Battlestar Galactica' Movie News: 'Westworld' writer adapting, Francis Lawrence maybe directing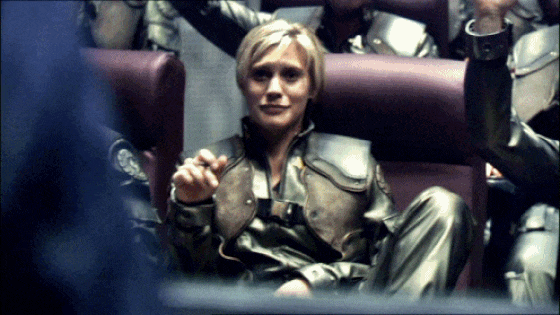 This is uh, this is news. I don't really think Francis Lawrence is a good director, and all we've heard about Westworld is that it's been a production calamity. So, yeah. Take this news however you wish.
HBO's "Westworld" writer Lisa Joy has been tapped to adapt "Battlestar Galactica" as a feature film for Universal Pictures.

According to Variety, the Joy-penned "Battlestar Galactica" film could come under the helm of "Hunger Games" director Francis Lawrence, though the site notes that "discussions are early" over Lawrence's hiring.

A reboot of the franchise — which has already seen a feature film, and four TV adaptations — will reportedly draw inspiration from the first TV series, rather than the universe established by the acclaimed Syfy series of the '00s. This incarnation began development in 1999.

"X-Men: Apocalypse" director Bryan Singer was at one time attached to direct and produce the project, but has since dropped out. In the previous take, the film was to receive a script from "Transcendence" writer Jack Paglen.

Bluegrass Films' Scott Stuber and Dylan Clark will produce the latest "Battlestar Galactica" film, alongside Oscar-winner Michael De Luca ("The Social Network") through his Michael De Luca Productions banner. The film hasn't been given a release date.