Report: 'Rogue One' has Disney Execs worried; reshoots have been ordered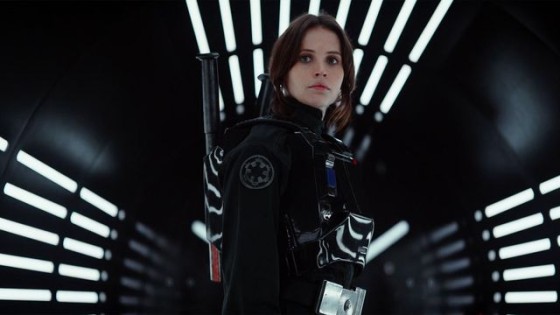 So, scuttlebutt has it that Disney is worried about what they've got on their hands in Rogue One. If you believe the internet detritus, the movie is "not up" to The Force Awakens. Me? I'm wondering: in what sense? It looks pretty cool. Is it too tonally disparate? Too dark? Not funny enough? Hmm.
The first "Star Wars" anthology film is rumored to be headed back to reshoots following a less-than-positive reaction from Disney execs. An unnamed source has informed Page Six that "Rogue One: A Star Wars Story" will undergo four weeks of "expensive reshoots" in July.

The source said that execs are not happy with the first cut, and that it "has fallen short of what J.J. Abrams did with 'Star Wars: Episode VII — The Force Awakens.'" The source claims that Disney isn't taking a "back seat" and "is demanding changes, as the movie isn't testing well."

A separate unnamed source, this one from Disney, said that additional shooting was always anticipated and is being done to ensure that "Rogue One" is "the absolute best it can be." They added, "Coming off 'The Force Awakens,' there's an incredibly high bar for this movie and we have a responsibility to the franchise and to the fans to deliver the best possible movie we can."

Set outside of the main sequel trilogy that began with "Star Wars: The Force Awakens," "Rogue One" is set just before 1977's "Star Wars" and details the Rebel plot to steal the Death Star plans from the Empire. The film follows a cast of totally original characters, although it's rumored that Darth Vader — and possibly Han Solo — could appear in the film.

Directed by Gareth Edwards ("Godzilla," "Monsters") from a script by Gary Whitta and Chris Weitz, "Rogue One" stars Felicity Jones, Mads Mikkelsen, Alan Tudyk, Donnie Yen, Forest Whitaker, Diego Luna and Riz Ahmed.

"Rogue One: A Star Wars Story" opens Dec. 16.