First Look: Charlize Theron in 'Fast 8'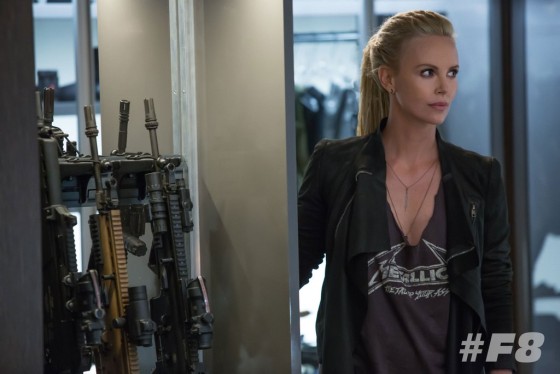 I love the fact that Theron is wearing a Metallica shirt. That way you know she's playing a total bad ass in Fast 8, duh.
A month after Charlize Theron officially signed onto Fast 8, the first image of her in the movie has been released.

Tweeted out from the movie's account this morning, the photo features Theron front and center, rocking a Metallica tee. The tweet doesn't provide too much information about Theron's character, but does confirm her name is Cipher. It also adds that even though the crew has taken on "military, mercenaries & more," this will be an entirely new challenge.