'X-Men: Apocalypse' Poster: Them Horsemen About To Destroy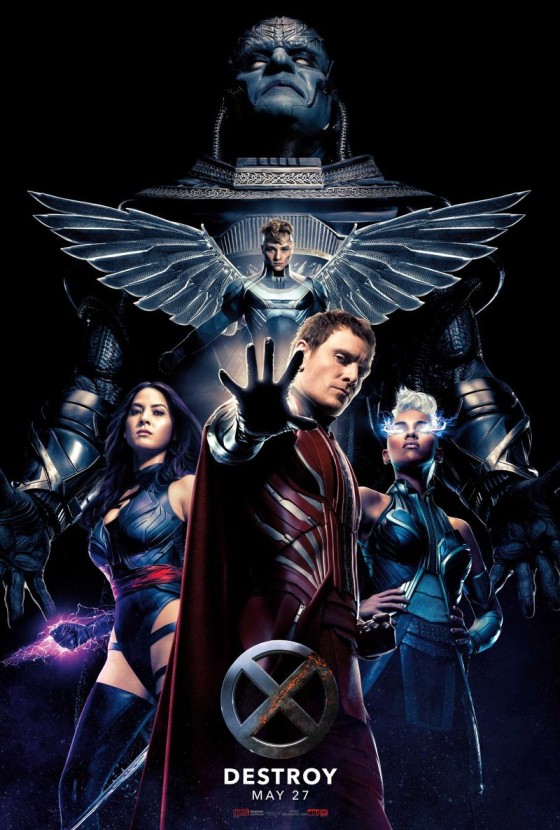 With Batman vs. Superman and Captain America: Civil War each less than two months away, it might feel like the Marvel and DC universes are dominating the landscape. But, let's not forget that the X-Men Movies Universe is still a thing and X-Men: Apocalypse is on its way. Not to be outdone by the many Captain America posters, X-Men: Apocalypse has released a brand new poster highlighting the film's villains.

If you need a quick primer on X-Men: Apocalypse, it follows Mr. Pocalypse (Oscar Isaac) who awakes and realizes he's a big shot and needs to f–- sh– up to remind everyone. One of his first orders is to build a little posse, The Four Horseman as they are so cleverly known, made up of Storm, Magneto, Psylocke and Angel. (Considering this poster focuses solely on the bad guys, expect another to be released with Mystique, Nightcrawler, Professor X, Cyclops, Jean Grey and all your favorite heroes.)

It all looks very…blue? Leathery? While some movie franchises have trailers that always seem to look and feel better than the movies themselves, the X-Men films, specifically the Bryan Singer ones, have reversed that trend. They almost always have lackluster trailers and posters, but the films themselves wind up being pretty enjoyable. They seem to be continuing that trend with X-Men: Apocalypse, at least in terms of the disappointing marketing. If Fox really wants to get this movie out from under the shadow of Batman vs. Superman and Civil War, they're going to have to do more than just have their villains sit around and pose.