'Daredevil' Season 2 Promo Pic: Murdock Is Lent An Unsolicited Hand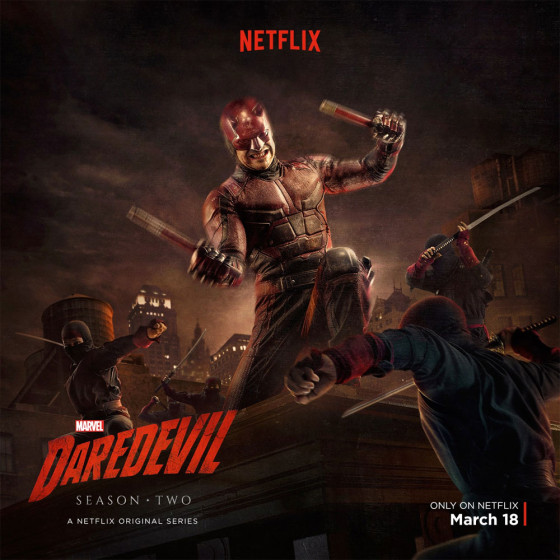 Get it? Cause motherfucker is fighting The Hand! But he didn't ask to fight The Hand! So they're unsolicited! Rock and roll! Puns for days! Punch your Mom and kiss your high school crush! Let's go bonkers celebrating the approach of the Man Without Eyesight's second season.
The most recent trailer for "Daredevil" season two confirmed that the villainous Hand organization will play a major role in the Netflix series when it returns for more. Now the latest promo photo from "Daredevil" posted to Twitter and Facebook depicts the Man Without Fear facing off against a group of Hand ninjas — and he's definitely outnumbered.
In addition to the Hand, "Daredevil" season two will also feature the Punisher (Jon Bernthal) and Elektra (Elodie Yung) in prominent roles. For more of the Punisher and how his arrival in Hell's Kitchen signals a moral dilemma for Matt Murdock, you can watch the season's Punisher-centric trailer.

All 13 episodes of "Daredevil" season two arrive on Netflix on March 18.