Rumor: Affleck rewrote parts of 'Batman v Superman' while *dressed* as Batman on set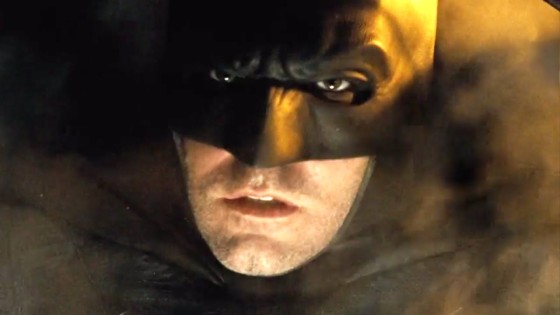 How is this for an absurd rumor & confirmation that the script for Batman v Superman is garbage (not that you probably needed any)? Apparently the Bat-Fleck would spend time on the Batman v Superman set, in his Bat-Suit, rewriting his dialogue and shit the day-of.
A new rumor posits that Ben Affleck didn't like the"Batman v Superman" script, and would rewrite parts of the movie — dressed in his Batsuit.

According to a report from US Weekly, an insider tells them the Oscar-winning screenwriter "would go into wardrobe and get all suited up for the day in his Batman suit."

They also note, "…he would sit around reworking the script. Ben wasn't thrilled with it and would find himself on multiple occasions fixing it the day of."

Considering previous reports that Affleck agreed to do "Batman v Superman" under the condition that he would direct the upcoming "Batman" solo film — which he's co-writing with comics veteranGeoff Johns — it's very possible Affleck had the liberty to work with David Goyer's initial script, even if he only made dialogue edits.

"Batman v Superman: Dawn of Justice" hits screens on March 25. The "Batman" solo film hasn't been given a release date.