Bungie President Steps Down; 'Destiny 2' reportedly delayed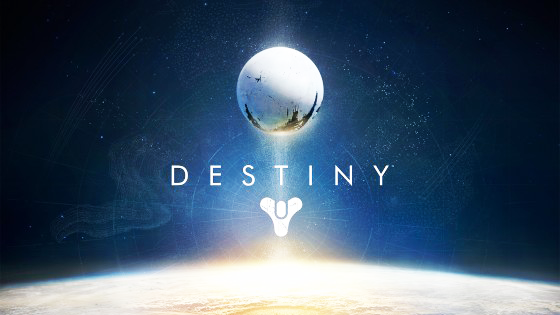 Man. I really liked The Taken King. But then I was told, "Oh yeah, no more thick, glorious content-based DLC for the expansion", which seemed somewhere between insulting and ludicrous. Not how you manage a fanbase, Bungie. Then! I was told this was because Destiny 2 is dropping this year. It wasn't a valid excuse to me, but it was a reason. Now! It appears that we ain't getting Destiny 2 this year *and* Bungie's president is stepping down.
According to a report from Kotaku, citing individuals familiar with company happenings, higher-ups at Bungie have chosen to delay Destiny 2 from its initial September 2016 release – into 2017. Added to the initial delay of Destiny, news of Destiny 2's delay certainly calls into question whether Bungie is still on a "ten-year plan" (e.g. a rumored breakdown of when fans could expect subsequent Destiny sequels and expansions). The report also suggests that this delay news is a relatively recent development – as some employees did not know of the delay until yesterday (from the time of this writing).

Assuming Destiny 2 isn't arriving until 2017, which is still unverified for now, the effects of a delay on future content will be the most pressing issue the developer will have to solve. Since the next full game release was scheduled for fall 2016, now Bungie has to fill this year with enough content to keep players happy until 2017 (and beyond). With High Moon Studios reportedly helping to develop Mars content for the next game, Bungie might have enough manpower to inject smaller expansions into The Taken King platform through the current year. After all, the developer has made-good on their promise of regular updates from the live team – which, as recently as this week, announced a Valentine's Day event – and a larger content drop sometime in the next few months.
Destiny developer Bungie has a new boss. According to an announcement released by the company today, former president Harold Ryan has left the studio and Pete Parsons, who's served as executive producer and chief operating officer at Bungie since 2002, will take the reins as CEO.

Parsons released the following statement as part of the announcement:

I want to personally thank Harold for his friendship, passion, hard work, and dedication in helping make Bungie the great company it is today. As a team, we celebrated many victories and weathered many storms.

To the players of Destiny, I want you to know that my number one priority, and Bungie's, is and always has been to deliver great games that we can all share together. I believe that Destiny is a one-of-a-kind experience. I also believe you have yet to see our studio's best work. My new role here at the studio will be entirely focused on fulfilling that promise.

Ryan had been with Bungie since 2000, serving as studio head, president and chairman of the board of directors. Ryan joins Joseph Staten and Marty O'Donnell as part of a group of high-profile departures from the studio over the past few years.