'Star Wars: Episode VIII' pushed back to December 15, 2017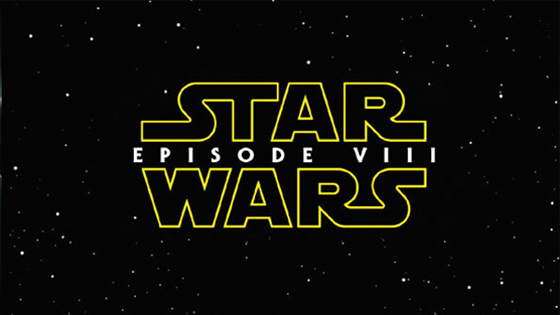 Those of us like me who have been counting down to Episode VIII are going to need to add a couple hundred days to the counter. The sequel to The Force Awakens has been pushed back from May to December of 2017. Me? I'm fine with this for a couple of reasons. First off: give the people involved the most time possible to put out the highest quality product. Second off: having Star Wars hitting around Christmas time every year makes an already special season glow just a bit more. So hey. I'm not particularly devastated. It will make its arrival just that much sweeter.
Citing the success of Star Wars: The Force Awakens as a record-setting December debut, Walt Disney Studios announced today that Star Wars: Episode VIII, the direct sequel to the film and second part of a planned trilogy, will release on December 15, 2017.

That is a changed date, originally scheduled for May 26, 2017, which would have put Star Wars back to its traditional late May release schedule. The movie will instead now be the third December release in a row for the franchise, with Rogue One: A Star Wars Story, a film that takes place just prior to the original first film in the series, due out December 2016. It appears this may be Disney's ongoing plan now – after proving they can have a well-over billion dollar release in the traditionally light month of December, putting Star Wars there on a more permanent basis could prove lucrative to them.