Alex Garland's sci-fi adaptation 'Annihilation' casts Tessa Thompson ('Creed')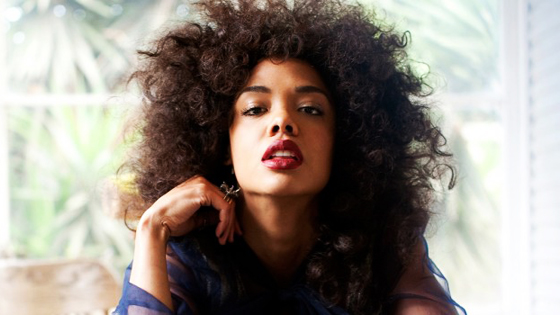 Man! I haven't read Annihilation. Our own Johnny Hotsauce was (I think) lukewarm about the novel. But fuck, I can't help but get excited for the adaptation. I mean: Alex Garland! Tessa Thompson! Natalie Portman! Gina Rodriguez! Sign me up.
Paramount Pictures is circling "Creed" star Tessa Thompson for a role in "Annihilation,"a film adaptation of Jeff VanderMeer's novel from "Ex Machina" director Alex Garland (via TheWrap). Natalie Portman and Gina Rodriguez will also star.

The first book in the Southern Reach Trilogy, VanderMeer's 2014 sci-fi/horror novel of the same name follows a biologist who leads a four-person scientific expedition into Area X, a territory cut off from civilization. There, she must face a mysterious contamination, disappearing colleagues and a being she names the Crawler, while searching for clues about what happened to the previous expedition, which included her husband.

In addition to Creed, Thompson has appeared in films like "Dear White People" and "Selma." She has also had recurring roles on "Veronica Mars," "666 Park Avenue," "Heroes" and "Copper." Both Paramount and Thompson's representatives had no comment about "Annihilation" talks at this time.

Garland ("28 Days Later," "Sunshine") wrote the screenplay. Scott Rudin is producing. Production is expected to start in the spring.