Irrational Games ('BioShock') hiring for "narrative first-person shooter" project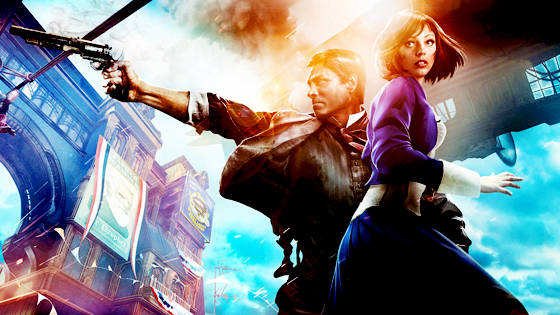 After BioShock Infinite, Ken Levine announced that he was taking his talents (and his studio) in a different direction. And while it's probably too early to judge, I'm going to anyways! Levine's company is hiring for a "narrative first-person shooter", which. You know. Sounds a lot like BioShock. IDFK?
Irrational Games — or, rather, the studio formerly known by that name — is looking to expand its team, and new job listings on its website reveal further details on what the studio is working on.

Among the requirements for the systems designer position is experience with open-world games, with the post citing the Borderlands series and Middle-earth: Shadows of Mordor specifically. This hints at the genre of the studio's next game, and corresponds with a 2014 article by creative director Ken Levine's in which he wrote of his respect for the latter title.

Just as notable, especially for fans of Irrational's previous works, is the requisite that a desirable systems designer has a passion for "narrative first-person shooters." That description is strikingly reminiscent of the titles in theBioShock franchise, which pair strong storylines with FPS gameplay.

Levine has spoken at length about the importance of narrative to gaming and game design, and his GDC 2014 lecture about story-driven experiencesis listed as required viewing for the position. During that talk, Levine shared his renewed interest in non-linear experiences, with an emphasis on player choice and replayability. To those interpreting his treatise on exceptional game design as a mission statement for his next project, he made sure to clarify that these were simply his broader thoughts on gaming not necessarily reflected in his forthcoming games.

A PC TITLE REMINISCENT OF BIOSHOCK

Irrational is hiring a quality assurance manager, and asks that applicants for that role similarly have an interest in shooters with stories. The QA manager should also have experience with Windows PC games, and especially those that launch on Steam. That bullet point gives fans their first hint at what platform the team is developing for.

A variety of job listings have popped up on the studio's career page over the last year. In March, Irrational advertised for a senior programmer to join the project, particularly one with experience in Unreal Engine 4.