Rumor: 'Batman' solo movie to feature The Red Hood, Joker, based off "A Death In The Family"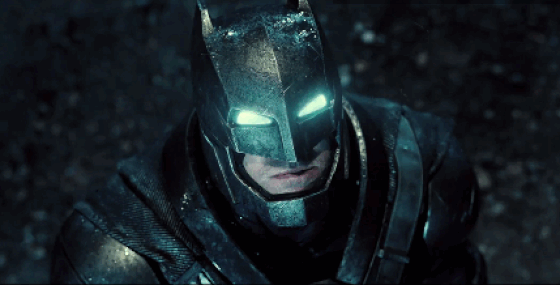 The Batman solo flick is the one movie I'm really, really, really sweating in the DCU. Primarily because I think Ben Affleck is a talented director (if he ends up directing the movie, which he keeps wavering on, but I have faith), and the movie, won't, you know, involve Zack Snyder. Details are beginning to emerge (or purportedly emerge, I guess) about the movie, and whelp. It seems interesting.
**SPOILERS AHEAD** "Batman v. Superman: Dawn Of Justice" hasn't been released yet, Ben Affleck is currently shooting "Live By Night" (see below), and will spend a good chunk of next year wearing the cowl again as filming gets underway for the two-part "Justice League." So, the planned solo Batman movie is a long way off, and when asked about possibly directing it, Affleck even said he'd need to see a finished script first. But that's not to say Warner Bros. and DC Comics aren't making long term plans, and David Goyer even teased as much in a recent interview with The Daily Beast.

"I didn't want to be an architect of [the DC movies]," Goyer said about turning down a guru role for the upcoming movies. "I love it, but I've done a lot of comic book stuff and I want to do some non-comic book stuff. Between the 'Dark Knight' films, 'Man of Steel,' and 'Batman v. Superman' that's five, and there are a couple others I'm involved in that haven't been announced. It's a lot. You don't want to keep repeating yourself over and over again." Maybe the Affleck Batman movies are the pictures Goyer will be involved in?

That speculation aside, JoBlo today reports that they've heard details about the plot for the solo Batman movie. As always, take it with a grain of salt, but it's intriguing to explore.

According to the site, the big deal about the solo movie is that it will introduce The Red Hood aka Jason Todd. He's killed by The Joker in the seminal Batman comic "A Death In The Family," but is resurrected thanks to the Lazarus Pit, and takes on a new identity. In the "Batman" movie, he will apparently return and work in secret, trying to frame up Batman as a villain, while leaving clues for Bruce Wayne to find regarding his true identity. It will all build to a finale that has a showdown between Batman, Red Hood, and Joker, the latter also being a pivotal villain in the picture. But that's not all. Dick Grayson aka Nightwing will step in to help Batman, and we'll see the character referenced in 'Batman v Superman,' though he won't actually appear.