Weekend Open Bar: You would *not* believe the deal we got on our digi-afterlife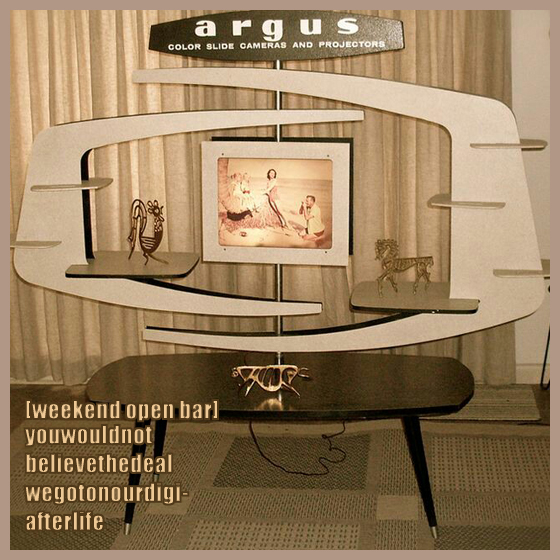 It's that glorious time again, comrades. That's right! That's correct! That's precisely it. It's time to kick-in the doors of the Weekend Open Bar. Flock to our designated *favorite* tables in the musty, dank-ass-air-filled tavern here on the Space-Ship Omega. It's that glorious time again, comrades. For us to sit around the aforementioned tables, sharing with one another the glory that is the hypothetical weekend. I know some of you have the weekend off. I know that some of you have a long weekend. I know that some of you unfortunately have to work. But whatever your Existent Conditions are here in the OMNIVERSE, I hope you'll join in the camaraderie.
Share what you're up to this weekend. Share your fantasy football line-up. Share your fantasy-fantasy line-up (one of Rendar's favorite running jokes). Share what you're eating-watching-reading-enjoying over the next couple of days. More than that, share in the wondrous, odds-defying state that is Existing. If some of the Egg Heads are to be believed, All This is a fucking aberration in the Cosmos. So let's chill together, gather some rosebuds, if you will. While we may.