'War of the Planet of the Apes' casts Gabriel Chavarria as one of its leads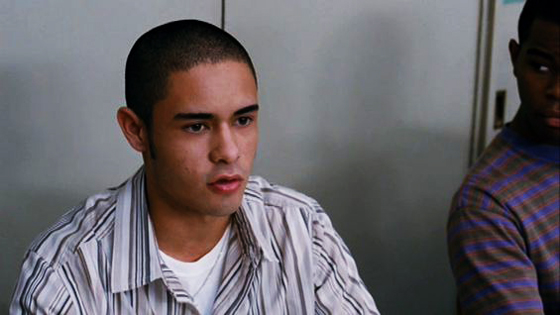 Serious question: who is Gabriel Chavarria? Even more serious question: do you realize how fucking profitable the Apes franchise is? I was talking with Eddie about this a couple of weeks ago. These movies have been fucking colossal amounts of money. And yet — do any of us really give a second thought to these films? Maybe I'm wrong, but I usually equate insane amounts of money made with at least some sort of lasting resonance. I'm an idealist, aren't I? Anyways, yeah. Gabriel Chavarria. Lead in the next Apes flick.
It's not a "Planet of the Apes" movie without a human or two, and "War of the Planet of the Apes" has found one: Deadline reports that Gabriel Chavarria has been cast as one of the two main human leads in "War of the Planet of the Apes," the latest installment in the rebooted saga. No further details of the role have been revealed.

Chavarria is the star of Hulu series "East Los High," and was first seen on screen in 2007's "Freedom Writers." Director Matt Reeves — whose "Dawn of the Planet of the Apes" earned $708.8 million worldwide in 2014 — will return for "War of the Planet of the Apes," which is scheduled for release on July 14, 2017. Filming is expected to start in Vancouver in October.