So Dope: All Future Xbox 360 Games with Gold will be Xbox One backwards compatible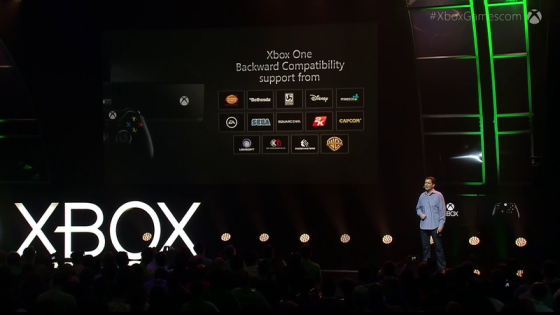 Got an XB1 but don't got an Xbox 360? Wish you could play the Games with Gold drops every month for the 360? Wish no longer. Man. I really want Sony to get into the backwards compatible game. I mean, I own an XB1. So I guess I should be happy that one of the consoles I own is going to offer such a gnarly deal. But as a zealot Sony fanboy, this burns.
Microsoft announced that all future Xbox 360 offerings in its Games with Gold program will be backwards compatible on Xbox One, meaning that Xbox Live Gold subscribers will have four games available each month — that's two for Xbox 360 and two native to Xbox One — included in the price of their annual Gold membership.

Backwards compatibility will be available this November with support from Microsoft Studios-published games — which means backwards compatibility for Halo, Gears of War, Fable, Crackdown, Banjo Kazooie, Perfect Dark, Kameo and Mass Effect — but also leading third-party publishers, including the ones listed below.