Joe Taslim ('The Raid', 'Fast & Furious 6') joins 'Star Trek Beyond'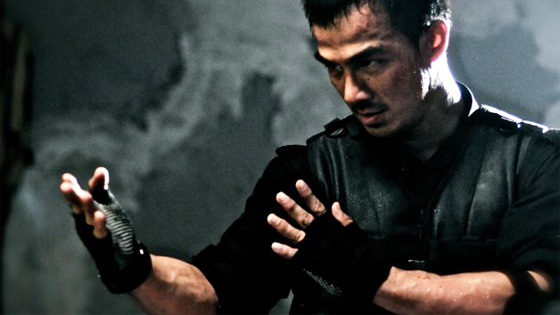 Star Trek Beyond has gained itself a certifiable bad ass. Joe Taslim, who has mollywhopped motherfuckers in Fast 6 and The Raid, is going boldly into space. But hopefully bringing the head kicks and shit.
Joe Taslim, a martial artist who appeared as a villain in "Fast & Furious 6," has been cast in an unknown role for the third "Star Trek" film.

According to The Hollywood Reporter, details about Taslim's role are being kept on the down low, though it's rumored he will play opposite of Idris Elba, who is a villain. In addition to "Fast & Furious 6," Taslim has also appeared in "The Raid."

Production is under way in Vancouver on the third installment of Paramount Pictures' rebooted "Star Trek" franchise, which Simon Pegg told SPINOFF is "a story about frontierism and adventure and optimism and fun."

Opening July 8, 2016, "Star Trek Beyond" is directed by Justin Lin and also stars Chris Pine, Zachary Quinto, Zoe Saldana, Karl Urban and John Cho.