'Uncharted' movie loses its director, and is going in "new direction." Oh.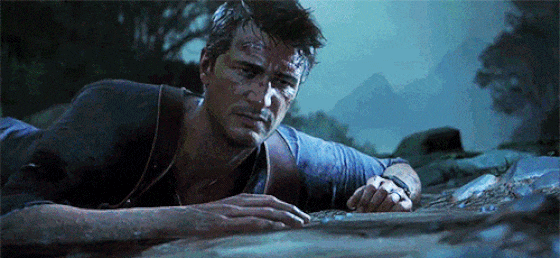 BE MORE VAGUE, Sony. The fuck you doing with the Uncharted movie. Seems like the formula is pretty obvious. Mirror (to an extent) Indiana Jones, which is a pretty glaring inspiration in the first place.
Fans waiting to see the video game Uncharted as a movie are going to keep waiting. Another director has left the film and a source close to the production tells io9 the project is going in another direction.

The first Uncharted video game was released in 2007 and instantly became a fan favorite. It starred a shoot-first, ask-questions-later adventurer named Nathan Drake, who was like a modern Indiana Jones. A movie seemed inevitable, and it quickly went into development at Sony Pictures.

Since then, several different directors and stars have been attached, including David O. Russell, Neil Burger, Mark Wahlberg and others. The latest was Seth Gordon, the director of Horrible Bosses and The King of Kong.

Now, as Heroic Hollywood first reported, io9 has confirmed Gordon is off the project. However, though initial reports cited a budget cut from the head of the studio as the reason for the exit, our source says that is not the case. The source says the budget is not being cut; the film is "simply going in a new direction."

What exactly that means we do not know. What we do know is Uncharted 4: A Thief's End is coming to PlayStation 4 next year, and that's likely going to be way before we see Nathan Drake on the big screen.