Matthew Vaughn & Jon Favreau considered for second 'Star Wars' Anthology flick, starring Solo and Fett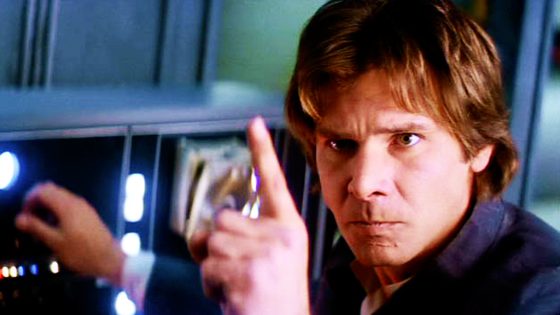 Two pretty mediocre directors are being considered for the second Star Wars Anthology flick. Oh, and the potential story for the film seems pretty drab, too.
So "Star Wars" Anthology film number two, currently untitled and due in 2018, was going to be the film directed by "Fantastic Four" filmmaker Josh Trank (he was allegedly fired from the project). Recent reports revealed this film would be a Boba Fett origin story.

But new details have surfaced from SchmoesKnow. While they're cautious enough to call their own report a rumor, the site hears that Boba Fett will appear in the film, and this new adventure will also feature Han Solo, Chewbacca, Lando Calrissian, and the Bounty Hunter character, Bossk, who only briefly appeared in "The Empire Strikes Back."

According to SK's sources, current directors circling the gig include Jon Favreau and Matthew Vaughn. The latter wouldn't be a surprise because the director did  take some early meetings about "The Force Awakens," but so did everyone (even David Fincher was courted). Disney is apparently keen to tap the "hive of scum and villainy" aspect of the "Star Wars" universe highlighted in the Mos Eisley scenes of "A New Hope" and the bounty hunter mercenaries of "The Empire Strikes Back." This could mean some more of the Western flair that influenced that milieu and these kinds of characters in the original films seen on Tatooine and elsewhere. And of course, perhaps more important to fans, this would mean the introduction of a young Han Solo.