Rumor: Doomsday appearing in 'Batman v Superman: Dawn of Justice'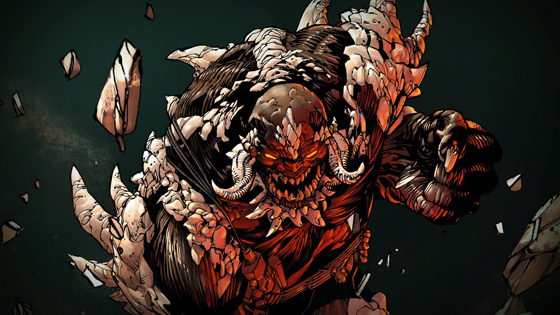 This rumor is making the rounds, again.
Sure, he's only got one movie under his belt thus far, but could it already be time for Henry Cavill's Superman to meet his Doom?

Doomsday, the monster famous for felling the Man of Steel in the iconic '90s "Death of Superman" storyline, is rumored to make an appearance in Zach Snyder's"Batman v Superman: Dawn of Justice" mega-sequel. Tipster El Mayimbe, aka Umberto Gonzalez of Heroic Hollywood, dropped by the Shanilan on Batman podcast to dish the scoop, claiming that while Jesse Eisenberg's Lex Luthor will serve as the film's main heavy, the Kryptonian killing machine will be his muscle, giving Supes a physical threat beyond mere mortal adversaries like Luthor or even Ben Affleck's Batman. El Mayimbe looked to the original "Star Wars" to explain the villainous dynamic, likening the relationship between Luthor and Doomsday to Grand Moff Tarkin and Darth Vader, with one serving as brain and the other as brawn.

Could the villain's appearance be connected to the foreboding line of dialogue heard in thelatest "BvS:DoJ" trailer, "Tell me, do you bleed?" Not according to Gonzalez, who suggested that particular segment is part of a nightmarish dream sequence.