'Captain America' writers to pen 'Avengers: Infinity War' script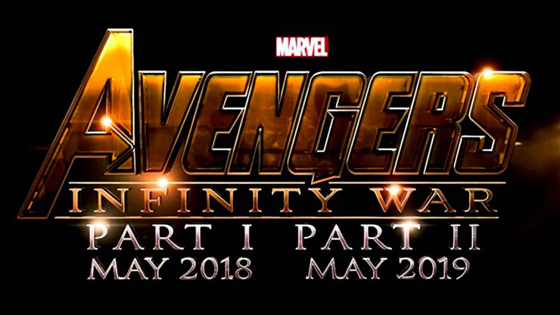 This. Is concerning to me. I love The Winter Soldier. But what I also love (loved?) about the MCU was that it was a diversified set of directors lending their own vision and aesthetic to the Universe. And now? Now it just sort of feels like it is the Russo Brothers and their writers' show.
Marvel Studios' two-part "Avengers: Infinity War" has its writers: Christopher Markus &Stephen McFeely, who have written all three "Captain America" films: 2011's "The First Avenger," 2014's "The Winter Soldier" and 2016's upcoming "Civil War."

"Chris and Steve have been an integral part of the Marvel family since the early days of Phase 1, and their work speaks for itself," Marvel Studios President Kevin Feige said in Marvel's announcement. "We couldn't be more excited to have them with us to help guide the Avengers through their biggest story yet."

Markus & McFeely also wrote the pilot for "Marvel's Agent Carter," which had a well-received run on ABC earlier this year, and co-wrote 2013's "Thor: The Dark World." Beyond Marvel, the duo wrote the 2013 Michael Bay-directed film "Pain & Gain." "Infinity War" sees them re-team once again with directors Joe and Anthony Russo, who directed "Captain America: Winter Soldier" and are currently working on "Captain America: Civil War," which just started production.