'Assassin's Creed Syndicate' set in Victorian London, dropping October 23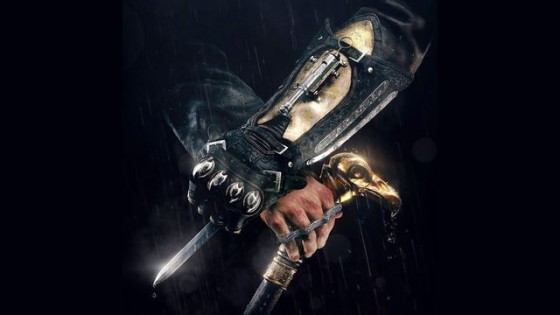 I'm going to mark out and say that Assassin's Creed Syndicate could be dope. I'm going to say it! I'm intrigued.
Assassin's Creed Syndicate, the next Assassin's Creed game, will bring the series to Victorian London in 1868 when it launches Oct. 23, publisher Ubisoft announced today in a livestream.

The game will be available that day on PlayStation 4 and Xbox One, and later "this fall" on Windows PC, according to Ubisoft.

Development on Assassin's Creed Syndicate is being led by Ubisoft Quebec for the first time in the Assassin's Creed franchise. Today's livestream confirms previous reports indicating that the game is called Assassin's Creed Syndicate, and that its protagonist is named Jacob Frye. Ubisoft confirmed in a blog post that Syndicate will allow people to play as both Jacob and his sister Evie, another first for the series. Jacob is the headstrong one in the family, while Evie is more tactical.

Syndicate begins outside of London; the Frye siblings aren't natives of the city, so everything there is as new to them as it will be to players.

Creative director Marc-Alexis Cote presented a couple of pre-alpha cutscenes as well as some pre-alpha gameplay footage to show off Syndicate's new elements. Frye, who was raised by Assassins, fights with a weapon called a kukri, a Nepalese blade similar to a machete. Syndicate will deliver the fastest, most responsive combat in Assassin's Creed history, according to Cote, and Frye used swift hand-to-hand melee strikes along with his kukri and a handgun to make quick work of his enemies.