'The Force Awakens' News: Gwendoline Christie is the Chrometrooper, 'Captain Phasma'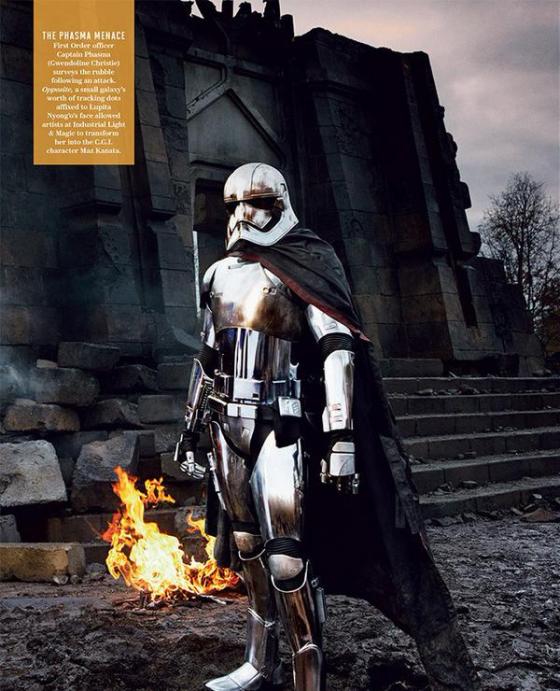 Goddamn fucking yes.
"Game of Thrones" veteran Gwendoline Christie will play Captain Phasma, a First Order officer of the Stormtroopers, in "Star Wars: The Force Awakens" — better known as the"chrome" Stormtrooper glimpsed in the most recent teaser — as revealed by Vanity Fair.

The report, which appears in the same issue that unveiled Adam Driver and Lupita Nyong'o's characters, includes a brief description of Christie's character: "First Order officer Captain Phasma surveys the rubble following an attack." Rumors have circulated since January that a woman who might don the Stormtrooper armor, and it appears those have come to fruition, though not much else is known about Christie's role at this time.