'The Force Awakens' gets 'Vanity Fair' cover.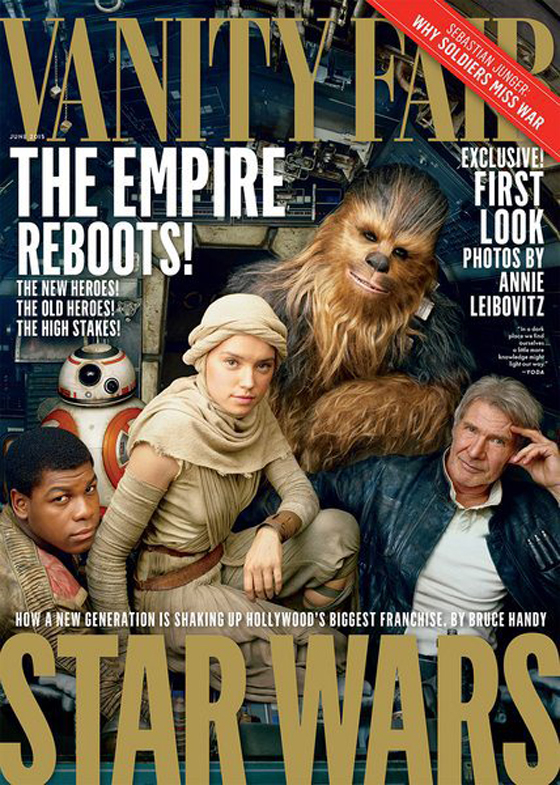 With Age of Ultron now passed us, it's straight-up onto Caff-Pow's Overbearing Force Awakens coverage here at OL.
Star Wars: The Force Awakens has made it onto the cover of Vanity Fair magazine. Old-timers Han Solo (Harrison Ford) and Chewbacca are joined by three of the saga's newest heroes, Rey (Daisy Ridley), Finn (John Boyega), and BB-8. See theStar Wars Vanity Fair cover after the jump. 

Annie Leibovitz shot the Star Wars Vanity Fair cover for the June 2015 issue.