Valve's VR Headset called "Vive", made by them HTC folks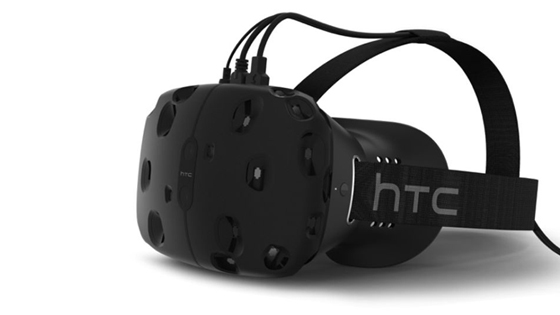 HTC has tipped Valve's VR headset hand, revealing they're the manufacturers of the bad boy. A bad boy named "Vive", for better or worse.
HTC has just announced the Vive, a virtual reality headset developed in collaboration with Valve. It will be available to consumers later this year, with a developer edition coming out this spring. The company has promised to have a significant presence at the Game Developers Conference next week, where devs will have a chance to play with Valve's VR technology.

The Vive Developer Edition uses two 1200 x 1080 displays that refresh at 90 frames per second, "eliminating jitter" and achieving "photorealistic imagery," according to HTC. The displays are said to envelope your entire field of vision with 360-degree views. The company says in a press release that it's the first device to offer a "full room-scale" experience, "letting you get up, walk around and explore your virtual space, inspect objects from every angle and truly interact with your surroundings."

The device uses a gyrosensor, accelerometer, and laser position sensor to track your head's movements as precisely as one-tenth of a degree. Most surprisingly, there will be something called the Steam VR base station, which will let you walk around the virtual space instead of using a controller. A pair of the base stations can "track your physical location … in spaces up to 15 feet by 15 feet."

Gattis added at MWC that "It's also really light, so you can wear it for a long time without feeling weighed down." There are headphone jacks on the side of the developer edition, but it sounds like the final consumer version will have a built-in audio solution.

It will be available with a pair of HTC-made wireless controllers for manipulating objects or shooting weapons through hand tracking. They're "designed to be so versatile that they will work with a wide range of VR experiences." While the Vive will certainly play nice with games, but it's also about other experiences, including virtual reality through partners like HBO, Lionsgate, and Google.
Sure! I don't now. Let the thirty-five VR headset folk duke it out, and let me know when the VHS/Betamax corollary is over.