Becky Cloonan and Matt Taylor drop gorgeous 'Sex Criminals' prints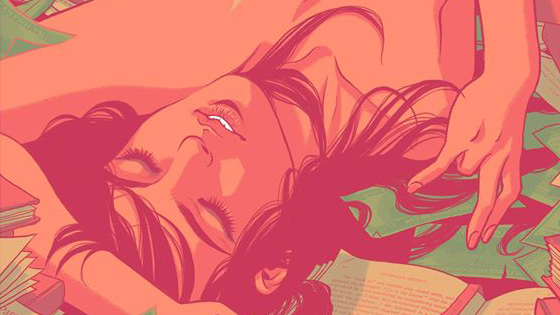 Sex Criminals has a second trade paperback. It's got a goddamn television show in the works. Why shouldn't the comic series also have a couple of gorgeous prints from Becky Cloonan and Matt Taylor? There is no fucking reason! Both of these prints are equally appealing to the eye-socket mush, but Cloonan's is a sultry slice of NSFW.
Comics are art, and sometimes art is comics. The print collective Secret Panel, which ROBOT 6 wrote about last fall, has released two new limited-edition prints by Becky Cloonan and Matt Taylor focusing on Sex Criminals, the acclaimed Image Comics series by Matt Fraction and Chip Zdarsky (now being developed for television).

This is the fourth release for Secret Panel since its launch in October, following prints based on Nameless, Hotline Miami and Revival.