Valve getting ready to drop 'SteamVR.' ALL THE VIRTUALITIES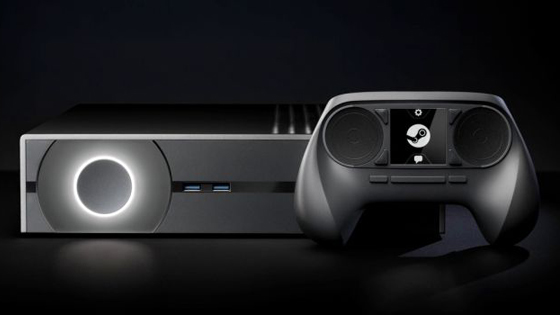 Open up your checklist of companies getting into the VR game, and add one you were probably expecting. Valve!
You've got your Oculus Rift. You've got your Sony Project Morpheus. You've got your Microsoft Hololens. Which gaming heavyweight is missing? OK maybe Nintendo, but I'm talking about Valve, and Valve just announced it's making "SteamVR."

In an understated update to its Steam Universe page (where SteamOS and Steam Machines were introduced) Valve says the following about SteamVR:

Steam is bringing the best games and user-generated content to exciting new destinations. At GDC 2015, we'll be giving demos of the refined Steam Controller, new living room devices, and a previously-unannounced SteamVR hardware system.

With the introduction of SteamVR hardware, Valve is actively seeking VR content creators. Are you a developer or publisher interested in experiencing the new SteamVR hardware? We'll be giving scheduled VR demos during the week of GDC, March 4th-6th, 2015, at Moscone Center in San Francisco.

What will it be? Hard to tell. Definitely not the CastAR project Valve let go, but almost definitely something interesting.
I haven't seen anything, from any of the VR companies, that has my loins juicy for virtual reality. But I imagine Valve can give it a go. You know, attempting to get it sloshy in my pantaloons. Fanboy pantaloons.