Brian Michael Bendis is leaving 'Uncanny X-Men', signs new exclusive contract with Marvel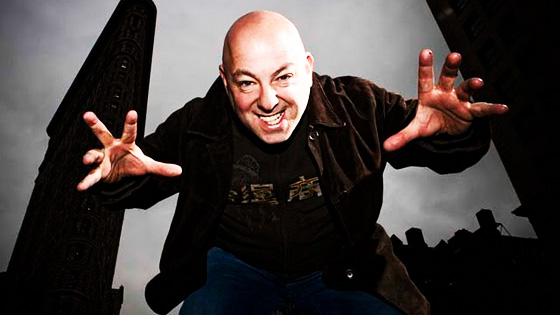 Brian Michael Bendis is leaving Uncanny X-Men and All-New X-Men. Which is no big whoop to me, because I didn't dig Uncanny and All-New went stale potato chip over the course of twenty issues or so. However, I do give a big whoop about the creator signing a new exclusive contract with Marvel. It's uh, big news or something?
Shortly following the CBR-exclusive news that Brian Michael Bendis is leaving "Uncanny X-Men" and "All-New X-Men," Marvel has made it clear that the high-profile writer is remaining with the company, with the announcement that he's renewed his exclusive agreement. Terms and length of the agreement have not been disclosed.

"There's been some speculation that I will be leaving comics because of other cool things going on in my life but I wanted to let everyone know that isn't the case," Bendis said in Marvel's announcement. "I get it, sometimes when people have something going on in other media they tend to drift away from comics. But that is the opposite of what my life's goals are."

Those "other cool things" include a TV show based on "Powers," the long-running creator-owned series by Bendis and Michael Avon Oeming, which is scheduled to debut on the PlayStation Network on March 10. Along with his work on the X-books, Bendis is the current writer of Marvel's "Guardians of the Galaxy" comic book series, and will write "Secret Wars" tie-in series "Ultimate End" — and Marvel promises another Bendis-written "Secret Wars" tie-in soon to be announced.

"I want to bring people into comics so they can see the original wonderful magic we have to offer every single week," Bendis is quoted in Marvel's press release. "My partnership with Marvel, since the first day they hired me, has been a continuous dream come true and I'm honored that I get to continue this partnership for many years to come."
I don't really fuck with much Brian Marvel writes these days. But I respect the dude as a pillar of the Marvel Sequential Art Universe Place. Marvel without Bendis is like my t-shirt without a crusty children-splash. Just don't make sense.