Gnarl Rumor: WB wants Christopher Nolan for 'Ready Player One'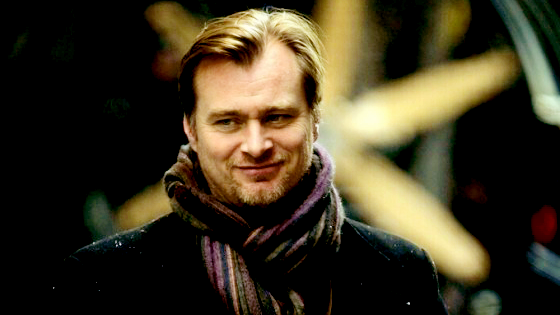 Ready Player One really isn't that good of a book. (Though it's enjoyable. Am I equivocating here? I guess.) However, it is a really enjoyable pastiche that pays homage to about 3,000 of my loves. So while I wasn't blown away by the title, the content and the concept would certainly be awesome to see on the big screen. And Christopher Nolan directing it? Fuck yes. But I think this is more wishful thinking on WB's part than anything else.
The odds of this happening are akin to successfully navigating an asteroid field, but it's just so fun we had to pass it along. One site is reporting that Warner Bros. has offeredChristopher Nolan the opportunity to direct Ready Player One, Ernie Cline's pop culture-infused sci-fi adventure, adapted by Zak Penn.

Recently, we reported that Penn's script had been turned into the studio. If they like it, the timing is right to go out to directors. However, you have to think that Warner Bros. offers Nolan every single movie they have. If he wanted to direct Justice League, Wonder Woman, another Batman movie or The Hobbit, he could. So the question is, if this happened at all, would Christopher Nolan ever direct this film? Also, what does the offer say about the state of the property? Read more about Christopher Nolan Ready Player One below.

The Tracking Board (via Collider) posted the Christopher Nolan Ready Player One rumor. Again – the timing works out, but the odds of Nolan actually doing the film, if he even was offered it, are miniscule. Ready Player One just seems a little too manic, a little too rooted in pop culture and technology for the more humanistic director.
Seriously — Chris needs something to wash the dry, pedantic taste of Interstellar out of my mouth. This could be it. What do you think?