Brian Wood taking over 'Spawn' with 250th issue with Jonboy Meyers on art.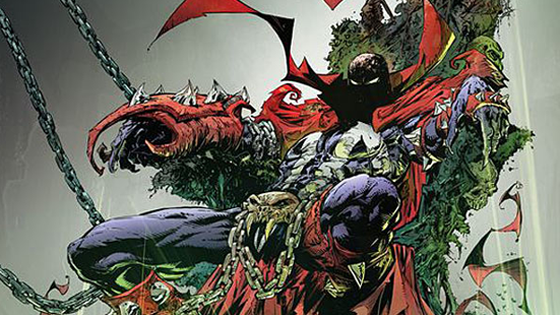 I haven't enjoyed (or more specifically, read) Spawn for like…half a lifetime. Literally. I'm thirty-one. I fucking worshipped it when I was probably fifteen. But man. When I loved that comic, I fucking *loved* it. Same goes for Sam and Twitch when Bendis was penning it. But yeah. Like. Half a life has passed and the question has been, "what could ever get me to read the title again?" I've found the answer. Brian Wood.
There's a different face coming to Image Comics characterSpawn. Several faces, in fact, some old and some new.

When CBR News spoke with Todd McFarlane ahead ofComic-Con International, the legendary creator was already making plans for "Spawn" #250 with no signs of slowing down. He also teased that he would be handing over the reins of the series to a new creative team, one which he was not yet ready to reveal.

The word broke in USA Today who note that the new creative direction for the series will coincide with the return of original Spawn identity Al Simmons. The character has been off the table in the series since he was revealed as the villain in the unfinished "Image United" event. McFarlane is looking to reset the clock on the character with the anniversary issue, which will feature a cover by longitme "Spawn" artist and current "Batman" penciler Greg Capullo.

"I'm pushing 30 years in the industry, and I went from that cool brother dude artist to the uncle to I'm the dad now," McFarlane told the paper of his status as mentor to all the creators involved. But for Wood and Meyers' new story, he said he told the new team, "You will be doing your job if every reader says, 'This is awesome! I don't get why Todd didn't do this years ago.' Make me be the dumbest guy who's ever written the book."

What that means is " classic superhero, clean comic-book stuff that I think some of the Spawn fans have been aching for since arguably Greg left."

The anniversary change up coincides with the long-awaited introduction of "Spawn's classic adventures to the digital format, all of which hold the potential to put Al Simmons in front of new readers and older fans.