New Dude sets 'Donkey Kong' all-time high score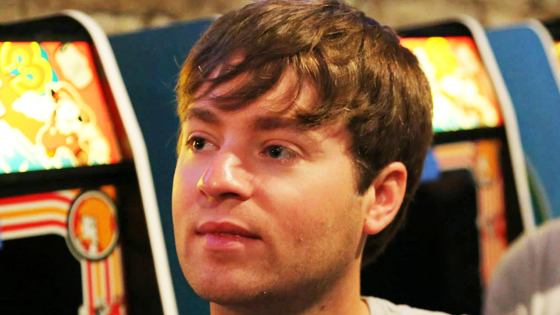 A ne-ne-ne-new champion has conquered the Donkey Kong ring. Smashing barrels, buckets, steel-chairs, and unsavory, sharp objects into the souls of previous Donkey Kong high-score holders. His name is Robbie Lakeman. But you can call him the King of Kong! Get it? Like the movie! I'M SO CHEESY.
Arcade gaming's most famous all-time record has a new owner: Robbie Lakeman, who on Thursday eclipsed the world high score for Donkey Kong by 3,200 points.

Robbie Lakeman (pictured) took down Hank Chien, who burst on the scene four years ago to wrest Donkey Kong's all-time high score away from rivals Steve Wiebe and Billy Mitchell, made famous in a 2008 documentary. Lakeman needed about four hours to reach 1,141,800; then he called and personally informed Chien he'd been knocked off.

Chien had taken the world record in February 2010, later surrendered it to Mitchell, who was then surpassed by Wiebe. Chien retook first place in February 2011 and better his score two more times, leading some to believe his scores were so high they could never be beaten.
Man. It's been fucking forever since I thought about the Donkey Kong all-time high score. Here's hoping the game is fucking afoot again, good chaps!